Every Horizon West Alaska guide has been carefully selected and exceeds the highest standards of safety, customer service, fishing expertise, local knowledge and experience. We're fortunate to have the crew we've developed and our guests constantly give us high praise for their efforts.
All Horizon West Alaska Guides are fully U.S. Coast Guard Certified and are expert fishermen and captains. They know these waters intimately and will take you right to the fish. There is no "best" guide or boat to be on. On any given day, any Horizon West captain is capable of posting a mind-blowing day of fishing. Every one of them is exceptional and we're proud to have them running our fleet of Coldwater Boats.
Captain James Hollingshead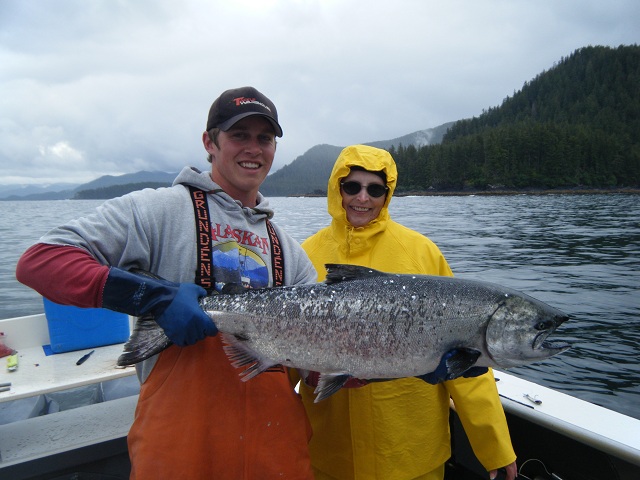 James started as a deckhand with Horizon West in the summer of 2009, and became a Captain in 2012. His passion for fishing started at a young age and has grown into a full-time obsession. When he's not guiding for us in Alaska he can be found drifting for steelhead on the Snake River in Idaho or towing his bass boat to tournaments all over the Northwest. James is originally from Lewiston, Idaho but now resides in Clarkston, Washington with his wife Stephanie.
Captain Ben Weiland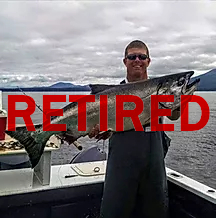 Captain Ben started as a fish processor in the summer of 1995. He then deckhanded for his brother, Captain Chris for the next 3 years learning the waters around Sitka before earning his captain's license in 1999. Ben joined the crew of Horizon West in 2000 and is now the most tenured member of the team. When he is not fishing, he teaches high school biology and environmental science in New Jersey. He is married to his wife, Kelly and they have two daughters, Nina and Clare.
Captain Kyle Parks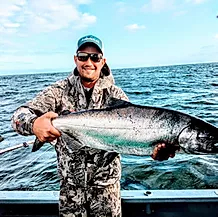 Kyle is another one of the Idaho boys. He started working on the Snake River right out of high school and has been in the fishing business ever since. We got Kyle as a deckhand in 2011 and he earned his Captain spot in 2015. Kyle is an accomplished angler and the life of the party. Rest assured if you find yourself on his boat, you're going to have a good time. In the off-season Kyle works for a boat builder in Lewiston, Idaho and now calls Clarkston, Washington his home.
Captain Josh Mack
Captain Trevon Sater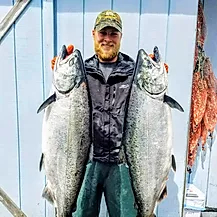 Trevon is the newest member of the Horizon West team, but he is no stranger to this fishery. He started working on his father's commercial troller at the age of 12 and at 17 got a job deckhanding with another charter operation in Sitka. We have shared the dock with Trevon for the past 5 seasons and got to know him well. We have no doubt that he is a perfect fit for our operation and look forward to working with him. In the off season Trevon lives in Olympia Washington with his wife Hannah and son Cody. He attends South Puget Sound Community College for a degree in Business Management.