Every Horizon West Alaska guide has been carefully selected and exceeds the highest standards of safety, customer service, fishing expertise, local knowledge and experience. We're fortunate to have the crew we've developed and our guests constantly give us high praise for their efforts.
All Horizon West Alaska Guides are fully U.S. Coast Guard Certified and are expert fishermen and captains. They know these waters intimately and will take you right to the fish. There is no "best" guide or boat to be on. On any given day, any Horizon West captain is capable of posting a mind-blowing day of fishing. Every one of them is exceptional and we're proud to have them running our fleet of Coldwater Boats.
Captain Cameron Clifton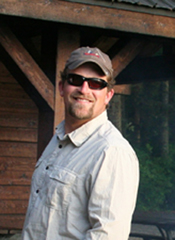 Cameron hails from Texas where coastal and lake fishing kept him busy for many years. The draw of Alaska brought him to Sitka in 1997. Cameron's great enthusiasm moved him through the ranks quickly and to the helm where he's served as a skipper since 1999. Cameron's easy going attitude, natural fishing abilities and uncompromising work ethic has created a large following among Horizon West clients.
Captain Ben Weiland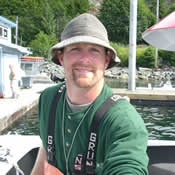 Ben came to Horizon West as a Skipper in 2000. Ben, who's from New Jersey, has worked in Sitka for many years. He also worked his way through the ranks to earn his place as a captain. His reputation as a fisherman is what prompted Horizon West to offer him a position as captain. With Ben you get it all --- his admirable and rigid work ethic, fine-tuned fishing skills, positive attitude and responsive approach.
Captain Brent Wicker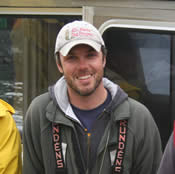 Brent also from Texas, has a genuine love of the outdoors. Brent is an avid fisherman and hunter who at the urging of his good friend Captain Cameron came to Alaska to guide in 2000 for Horizon West as Cameron's deckhand. Brent immediately fell for Alaska's beauty and its' abundant and productive fishing opportunities. He moved easily into the position of Captain where his skill and impeccable work ethic has gained him the respect of his guests.
Captain Adam Moran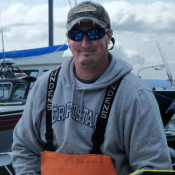 Captain Adam Moran came to work for Horizon West in 2006. Adam is from Gulfport, Mississippi where he has been hunting and fishing for many years. Adam has a great love for the outdoors and is always eager to share his knowledge. Adam started as a deckhand where he was able to work with several Horizon West captains to learn the waters of southeast Alaska. His fishing skills, hard working attitude, and respect for the fishery have made Adam an outstanding Captain and Alaska fishing guide.