Sitka's saltwater fishing is world renowned, but less known are the fabulous freshwater fishing opportunities available throughout the area. That's why we created the Horizon West Outback Adventure Package.
Trout, steelhead, salmon and dolly varden are all available in streams that we'll travel to by boat and then explore on foot.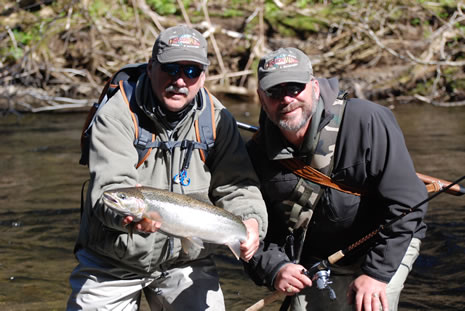 For our guests that have experienced the thunderous take of a feeding ocean Chinook, the rod bending power of a halibut, the aerial antics of silver salmon or the tenacious fight of our local ling cod this exciting package adds an entirely new dimension to the Sitka you've come to know and enjoy. For those experiencing Sitka for the first time, Horizon West Guides Outback Adventure Package will take you into a wilderness few ever set foot in and open new unimaginable fishing opportunities that will fire indelible memories and lifelong stories.
Along with the marvelous stream fishing is the bounty of shrimp and Dungeness crab we'll mine for through the day. On our way out we'll drop traps for both and after a day's fishing in some of the wildest country in Alaska we'll pull our traps and divvy up the treasure we've pulled from the depths. Horizon West Guides Alaska Outback Adventure Package is a complete day-long adventure from start-to-finish which is further enhanced by the boat ride to and from the area we'll fish. The backdrop is majestic, the wildlife plentiful and the fishing's excellent!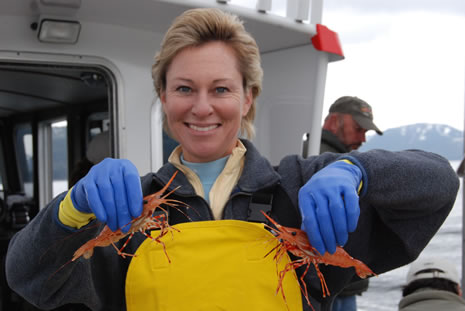 There's great fishing all summer long in these wild streams. In May, steelhead, dolly varden and cutthroat are available. In June, dolly varden are abundant but native cutthroat are always in the area. By July the first push of salmon show with wonderful sockeye, followed in August by pinks and chum salmon. By late August and through September it's all silver salmon which are a ball to catch in these small Alaska streams.
No matter what month you choose the scenery is spectacular and the experience is singularly special.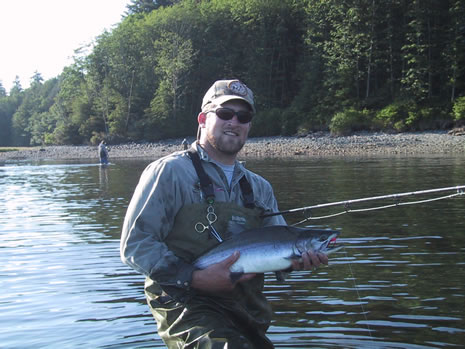 Know that there's some wading and walking involved so you'll want to be in reasonably good shape if you elect to enjoy this unique adventure.
There's a nominal additional charge for the Alaska Outback Adventure Package. For complete details please contact us.
Horizon West Guides operates the Outback Adventure within the boundaries of the Tongass National Forest and carries the necessary permits required to share this adventure with our guests.